Homestead Farm Pool Opens to the Neighborhood in May 2018
2018 Pool Hours
May 26 to August 16, 2018
10 am – 7 pm: Monday, Tuesday, Thursday, Friday
10 am – 8 pm: Wednesday, Saturday, Sunday
August 17 to September 3, 2018
4:00 pm – 7:00 pm: Weekdays
10 am – 8 pm: Weekends
---
Swim Team
Swim Team Parent Reps:
Jill Ward and Emily Patterson
parentrep@homesteadfarm.org
Tarpons Swim Team for boys and girls ages 5-6 to 18 years (basically K-12th)
Mini-Tarps 4, 5, and 6 year olds. This will be a swim lesson for those kids who are going to Kindergarten in the fall or older swimmers who need to learn to swim and /or who aren't ready for the big team.
No prior experience necessary
More swim team information:
Click: swim team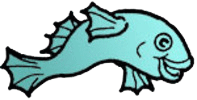 ---
Pool Parties
The Pool is for the shared use of all the Homeowners. Consideration for the neighborhood during all events is paramount.
Advance reservations are required for Pool Events to ensure a safe occupancy and sufficient lifeguard coverage. (See Reservation Process below)
A "Public Event" is a Pool party with 15 or less attendees and may be held during regular Pool Hours. Since the event is held during regular Pool Hours, use of the Pool Area is open to other Members and guests. Also, a lifeguard maybe required depending on the total number of attendees (See Fee Schedule below).
A "Private Event" is a Pool party for more than 15 attendees. Private Events are restricted to outside regular Pool Hours. The Host of a Private Event has exclusive access to the Pool Area unlike the Public Event.
The Host is responsible for cleaning up the Pool Area and terminating the Event by the time set forth in the Pool Rental Agreement.
Parties must end by 11:30 p.m.
Loud music or noisy activities are not permitted.
Smoking and glass containers are not permitted in the Pool Area.
CLICK TO VIEW FEE SCHEDULE (PDF)
RESERVATION PROCESS
To reserve the Pool for an Event, the Host must contact Sara Pomeroy at ACCU.
(303) 733-1121 ext. 127 support@accuinc.com
Reservations are accepted on a first come, first serve basis.
Two weeks prior notice is required to reserve the Pool Area for an Event.
Reservations are not confirmed until ACCU's receipt of:
(a)  signed Pool Rental Agreement (insert hyperlink Pool Rental Agreement form here);
(b)  payment of the $100 deposit;
(c)  payment of relevant Lifeguard Fees listed in the Fee Schedule above.
Reservations must be cancelled with Sara Pomeroy at ACCU. For reservations cancelled 48 hours or more before the Event date, the Deposit will be refunded in full. If a reservation is cancelled less than 48 hours before the event, the Deposit will be refunded less a charge for 1 hour of Lifeguard Fees.
Lifeguards will open and close the Pool Area for Private Events.
Deposit deductions and/or additional fees, may be incurred for circumstances including, but not limited to:
Late cancellations;
Pool or Pool House damage;
Exceeding the contracted guest count;
Delayed closure of the Pool Area past the contracted time; and
Significant cleanup required by the lifeguards.
CLICK TO VIEW POOL RENTAL AGREEMENT (PDF)
---
More Information
Pool Rules
Always obey lifeguard instructions.
No conduct detrimental to safety of yourself or others is permitted.
No skateboards, rollerblades, scooters, or bicycles inside the pool area.
No pushing, spitting, or running on the pool deck.
Swearing or abusive language will not be tolerated.
No glass containers in the pool area.
No diving in shallow area.
No hanging on the swim lane ropes.
No unnecessary conversation with lifeguards on duty.
No loud radios, etc. in pool area.
Pool Regulations
1. Lifeguards have control of all activities in the Pool Area (inside the fence) and their instructions must be obeyed.
All Homeowners must sign in upon entering the Pool Area.
Everyone must enter and leave the Pool Area through the main gate. (East side of the Pool).
No person having an infectious / communicable disease or open wound is permitted in the Pool.
Pets are not permitted in Pool Area.
Members are welcome to bring guests to the Pool; however, guests must register with the lifeguards. Guests 12 years and under must be registered by an adult member, so lifeguards have an emergency contact.
Children ages 12+ may use the pool without adult supervision.
Children ages 9 to 11 must pass a swim test and have a signed waiver on file to swim without an adult (please see a lifeguard for the waiver form).
Children under the age of 9 need supervision by a caregiver aged 15+.
Proper swimming attire is required at all times while in the Pool. NO STREET CLOTHES.
Pool privileges may be suspended for violations of Pool Rules or Regulations.
During regular Pool hours, the Pool will be cleared for every hour for 15 minutes for "ADULT SWIM." Only adults (18+ years) are permitted to swim. Non-swimming toddlers are permitted in the Pool during "ADULT SWIM" only when in one-on-one contact with an adult.
The Association is not responsible for any loss or damage to personal property.
Damages to Association property by a Member or their guest is the Member's responsibility.
The Pool may be closed at specific times because of special activities.
The Pool will close during poor weather conditions, including, thunder, lighting, rain, heavy wind, and temperatures below 65 degrees. Generally, the Pool reopens following 20 minutes of sustained cleared weather.
Baby Pool Regulations
NO LIFEGUARD supervises the Baby Pool.
Parents are responsible for their children using the Baby Pool.
Children 5+ years are not permitted in the Baby Pool.
Non-potty trained children must wear a swim diaper while in the Baby Pool.
Suspension of Pool Use
Lifeguards will issue a verbal warning to and inform the Member or guest of the Pool Rule or Regulation violation. If the Member or guest further violates a Pool Rule or Regulation, the following will happen:
| | |
| --- | --- |
| Violation | Suspension Period |
| 1st | 30 minutes |
| 2nd | Remainder of the day |
| 3rd | 48 hours |
| 4th | 1-week as determined by Pool Manager |
| 5th | 2-weeks as determined by Pool Manager or HOA Pool Representative |
ALL violations will be documented.
When a child is suspended, lifeguards will attempt to contact the parent(s).
The Arapahoe County Sheriff's department will be called to assist with any and all uncooperative Member(s) or guest(s).
Guest Policy for Pool
Policy regarding Guests: In order to restrict the use of the Homestead Farm Homeowners Association ("HF HOA") common areas to Members (as such term is defined in Article I of the Amended and Restated Declarations of Covenants and Restrictions of Homestead Farm Homeowners Association (the "Declarations")) of the HF HOA, the Board (as such term is defined in Article I of the Declarations), through the powers granted to it under Section 3.A of Article IV of the Declarations, hereby adopts the following policy:
1.1.   Members in good-standing may bring Guests (defined as any non-Member of HF HOA) to enjoy the the HF HOA common areas, including but not limited to the pool, playground, tennis courts and volleyball court, provided that the sponsoring Member accompanies and is present with the Member's Guests at all times.
1.2.   Member's children under the age of twenty-one (21) years of age are limited to bringing no more than two (2) Guests at any time to enjoy the common areas if the Member himself or herself is not present.
1.3.   Any Member may inquire of a Guest seen using the common areas to determine if the Guest is entitled to use the Common Areas as set forth in this Policy.
1.4.   Any Guest that is not accompanied by a sponsoring Member or Member's child as set forth above in section 1.2, shall be required to leave the Homestead Farm premises immediately.
1.5.   Members observing unaccompanied Guests and/or non-residents of Homestead Farm using the common areas or otherwise are encouraged to contact the local police via the non-emergency number.
---
Pool Address & Phone
7311 S. Glencoe Way, Centennial, CO 80122
(720) 529-9632