Welcome to Homestead Farm!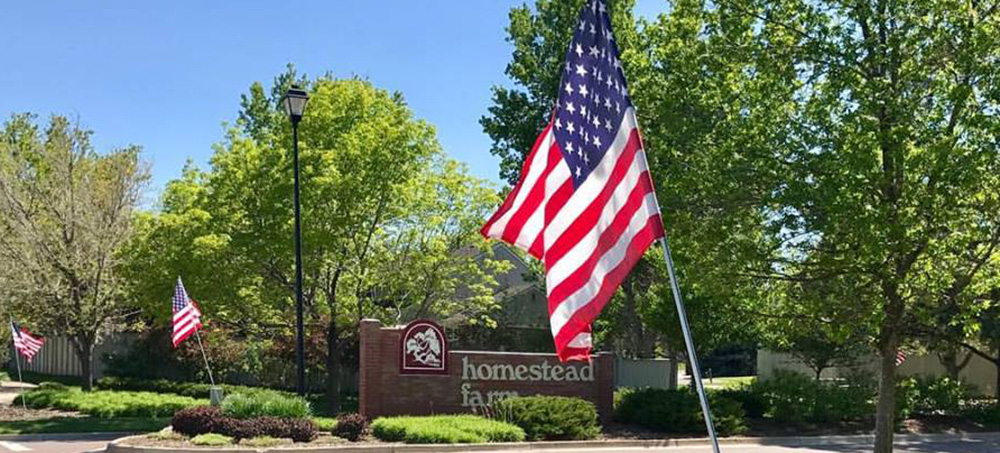 We are a beautiful neighborhood of 251 homes located just south of Denver in Centennial, Colorado.
Our neighborhood volunteers and Board of Directors host family friendly events and activities throughout the year so make sure check out our website often for upcoming events.
Minutes can be found on the CAP website (Homestead Farm Management Company)
Interested in beautifying the exterior of your home or landscape? 
Review our neighborhood's covenants & guidelines.
We are contracted with Republic Services of Denver
Trash is collected on Tuesday. Please have your trash out by 7 am.
Recycling is collected every other Tuesday.
We are recycle collection Schedule A
CAP Management
Contact: Leah
Phone: (303) 832-2971 x304
This is the non-emergency number to call regarding suspicious activity in the neighborhood.
303 795-4711
The National Neighborhood Watch program empowers citizens to become active in community efforts through participation in Neighborhood Watch groups.
This map can also be found in a copy of your neighborhood directory.
For information or comments about this website, please contact your neighborhood Webmasters Karie & Matt Farr
For specific neighborhood questions please contact the Board of Directors.
Repair/Contractor Recommendations
These recommendations are provided by neighbors and friends based on their personal experiences, and Homestead Farm assumes no liability or responsibility for their accuracy or outcomes. Please exercise discretion and conduct your own research before making any decisions based on these recommendations.
If you have a recommendation to add, please contact Steve Kellar.
Food Trucks
Wednesdays - May through September
5:30 - 7:30 pm
Schedule announced each Monday