Easter Egg Hunt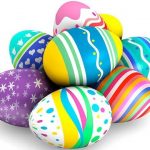 Date: March 25th at 11:00 am sharp
Location: HF pool parking lot
Please join us for our annual Homestead Farm Easter Egg Hunt in the pool parking lot.  Homestead Farm kids, grandkids and friends, ages 0-10 are welcome.  If your children or grandchildren would like to participate, please donate 1  bag of candy per child (keep in mind chocolate may melt).  We don't need plastic eggs this year as we have plenty leftover from previous years.  The egg stuffing party will take place Friday, March 23rd at 7:30pm at Lyndsie VandenBergs house.  If you are unable to attend the egg stuffing party, you may drop off your donated  candy in the bin on either Lyndsie or Gillian's front porch anytime on Friday, March 23rd or Saturday, March 24th.
---
Neighborhood Garage Sale 2018
Date: May 17 – 18, 2019
Homestead Farm will be hosting its annual garage sale the first weekend in May (3, 4, & 5) to benefit the swim team. We will marketing the garage sale to numerous garage sites and social media, creating and distributing signs, creating a neighborhood map of sites, and coordinating a charity pick up for all your left over items. All you have to do is host a site! The cost to host your own site this year will be $25. Angie H. will have an envelope hanging on her door starting in April.
There will be no community site this year so we are counting on your help to support the swim team. Start purging those basements and garages! If you don't have enough stuff to host, consider partnering with a neighbor or two! Thank you in advance for hosting and helping to raise funds for the swim team! Go Tarpons!
---
Eat In The Street – Homestead Farm Food Truck Nights
Wednesdays from 5:00 to 8:00 p.m.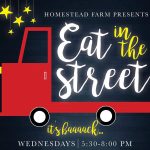 ALL orders are online so no exchange of money or FaceTime ordering.
No waiting, no lines, just pick up your food.
We will send out a menu for ordering each week.
We will continue to operate under this model until ALL restrictions are lifted.
Trucks will park 20 feet or more apart.
---
Trivia Night
Join us for good company and a little old fashioned competition. Adult only event.
June 10th
July 8th
August 12th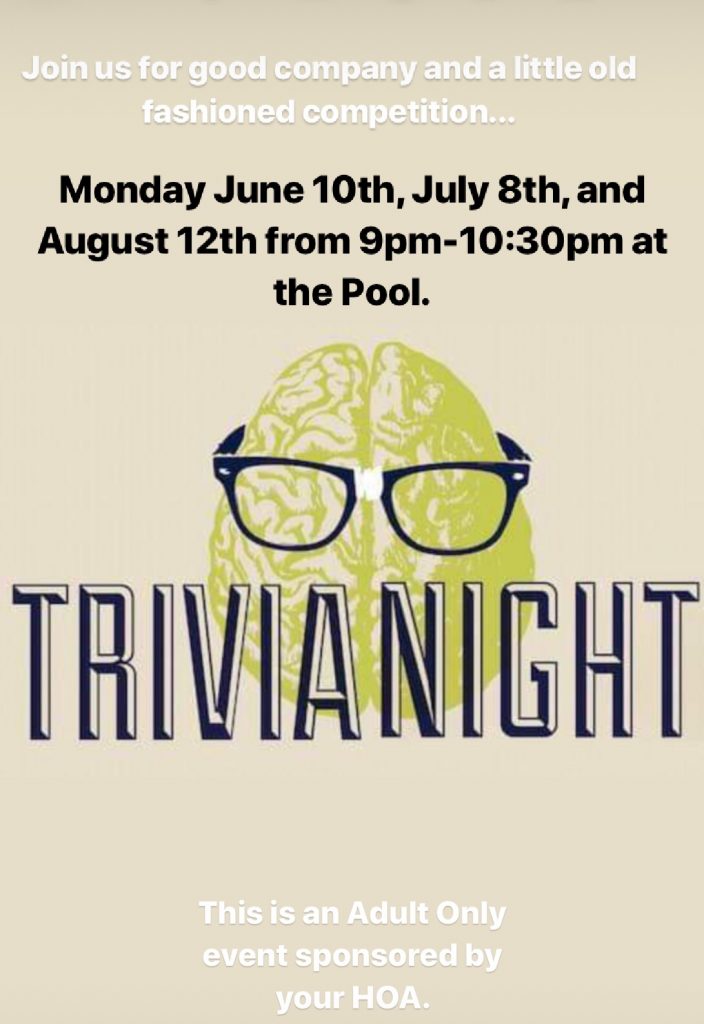 ---
Flamingo Fridays!
Come meet your neighbors. Get to know them better. Or, just socialize with old friends! This is a family event so the more the merrier.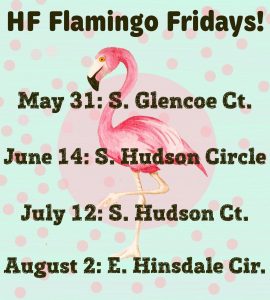 What are Flamingo Fridays? They are a way to connect with your neighbors in a completely casual atmosphere. During the summer, once a month on a Friday, starting around 5:30pm, we will gather in either a culdesac or a blocked off street for yummy food, drinks, fire pits and more. Kids bring their favorite toy and/or bike and us adults bring our lawn chairs, appetizer to share and choice of drink. No fuss, no RSVP's, no pressure and no strings. It's that easy!
---
Sand Volleyball League 2019
You only need one person from HF to be on your team! There is a max of 10 people on your team (we play 6 on 6).
Games will be played June-August. Dependent on how many teams sign up will determine how long and when the season will start. We will accept up to 10 teams…first come, first serve.
Contact Angie Hager for details.
---
Neighborhood Pool Opening Weekend Party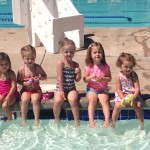 Please join us at the pool Monday, May 27th for our annual Memorial Day BBQ and Pool Party from 11am to 2pm. 

We will have burgers and hot dogs for sale from 11am to 1pm.
Please bring a side dish and/or a dessert to share.
Meals will include watermelon, chips, and lemonade.
Burgers – $5
Hot Dogs – $3
We will have a keg for the adults.
---
4th of July Parade & Pool Party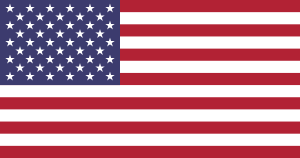 July 4, 2019
9:00 Freedom Breakfast (assorted baked goods, fruits, and mimosas)
10:00 The annual kids bike parade (bring your decorated bikes, strollers, wagons or yourselves)
We have a surprise guest to lead the parade, face painting and photo props. The parade will start from the parking lot and go around the south circle. If you live in the south circle and not being in the parade, consider cheering our parade participants from your cozy porch or on the sidewalk.
---
Adult's-Only Party At The Pool
Please join your neighbors at the pool for our annual adults-only party, featuring the soft rock sounds of the 70's and 80's, also known as Yacht Rock!
Saturday, August 24, 7-11 PM, at the pool
Catered dinner and drinks
$20 per guest
RSVP by August 15 to Stephanie Tomeo. Call or text 303-263-7048, or email steph.tomeo@gmail.com.
Pay by Venmo @Steph-Tomeo or drop a check in the milk box at 5331 E Hinsdale Ct.
Please indicate any dietary restrictions when you RSVP.
---
Labor Day Party
End of the summer Labor Day party at the pool!
Monday, September 2nd
11:00AM til the end of summer.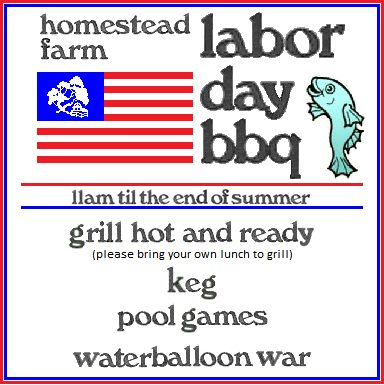 ---
Neighborhood Fall Festival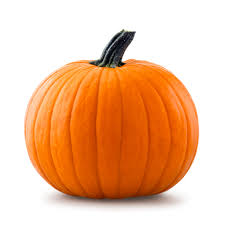 Sunday, November 10th  2:00pm-5:00pm
Please join us for our annual Homestead Farm Fall Festival in the pool parking lot.  Remember to have your kiddos wear their Halloween costumes!
Things to look forward to:
-Fall Themed Pot Luck (please indicate what you will be providing on the Sign Up below)
-Keg and cider
-Caramel apple bar
-Bingo (FREE to play) with real prizes
-Costume parade
Please view the sign up genius below. Let us know what you can bring to share and consider helping out to make this a successful event!
https://www.signupgenius.com/go/10C0D4AA9AD2CAB9-homestead1
We can't wait to see you all there to celebrate this beautiful time of year!
---
Progressive Holiday Dinner
December 7th
Leaves are falling, snow has come, and it's time to start thinking about the Holiday Progressive Dinner.  For those of you who are new to the neighborhood this a wonderful way to get to know some of your neighbors and enjoy some delicious food and beverages.  The event is composed of 3 homes in the neighborhood, each hosting a different course (appetizers, main course, and dessert).  We are still in need of a volunteer to host the main course; please let me know if you're interested so we can finalize all the details.  The host is not making the main course, but is offering the use of their home as a gathering spot.
6-7 pm Appetizers – Mohrman home
7-9 pm Main course – TBD
9-11 pm Dessert – McMorris home
---
Annual Sleigh Ride and Luminary Display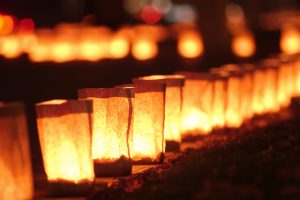 On Sunday, December 15th from 6:00 – 8:00 pm we will continue the Homestead Farm tradition of ringing in the holidays with the annual luminary display and sleigh ride!
It is truly a magical evening strolling along the glowing streets with family and neighbors.  After lighting your luminaries, head to the pool parking lot for the sleigh ride, hot cocoa, a gift basket raffle, and merry making around the bonfires.  Proceeds from the luminary sales, raffle and sleigh ride tickets benefit our neighborhood swim team, the Mighty Tarpons!
Luminary Sales
Luminaries will cost $20. Cash and checks are accepted. Checks can be made out to Homestead Farm Swim Team.
This year luminary pick up will take place at two times at the Pool Parking Lot (7311 S Glencoe Way).  You may pick up your luminary supplies, instructions, and sand at the following times:
Saturday, December 7 from 12-3 pm
Sunday, December 8 from 12-3 pm
---
Breakfast With Santa 2019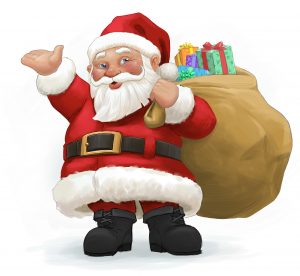 Bring your Homestead Farm child or grandchild to have breakfast with Santa!
The neighborhood Breakfast with Santa is right around the corner! It's on Sunday December 15th from 11-1 at Life Time Fitness! We're planning to have a bounce house and a big room to run and play and eat yummy food! 
If you are planning on attending and would like for your child to receive a gift from Santa, please plan on dropping off a wrapped book for your child with his or her name on it for Santa to gift it to your child. You can drop it off at the Kimpton's front porch. Their address is 7498 south Glencoe Court.Santa will be giving these books out to each child during the Breakfast with Santa. One small request – can you please phonetically spell it out your child's name if he/she has a unique name? 
Finally, please consider bringing a dish to share! Here's the link to sign up:  https://www.signupgenius.com/go/70A0D4FA5AF2AA2F94-breakfast