Easter Egg Hunt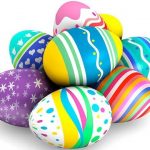 Date: 2018 TBD
Location: HF pool parking lot
Please join us for our annual Homestead Farm Easter Egg Hunt in the pool parking lot.  Homestead Farm kids, grandkids and friends and family ages 0-10 are welcome.  If your children or grandchildren would like to participate, please donate 1 dozen plastic eggs and a bag of candy per child (keep in mind chocolate may melt). Egg stuffing party will take place Friday, April 7th at 7:30 at Lyndsie VandenBergs house.
---
Neighborhood Garage Sale 2018
Date: TBD
8 am to 2 pm
We invite you to host your own garage sale! Host sites are $20. We will place the ads, create and hang the signs and distribute maps. All you have to do is sign up! Checks can be made out to Homestead Farm Swim Team. You can drop off checks at 5434 E Hinsdale Circle from now until May 2, 2017.
If you feel as if you don't have enough stuff to host your own site, you can still participate by dropping off your items at the community garage sale site. More information and drop off times will be emailed soon. As a reminder all proceeds made at the community site will be donated to the swim team. After the sale, we will have a donation truck come by to each host site to pick items not sold. We will have more details on that as we get closer.
Help us make this garage sale year a great one and give back to the Mighty Tarpons! Please let us know if you have any questions! -Angie Hager & Tricia Lowe
---
Eat In The Street – Homestead Farm Food Truck Nights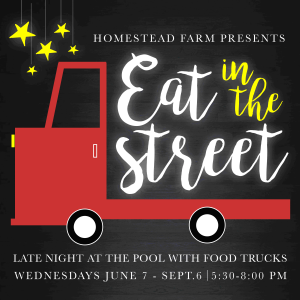 Join your neighbors at the HF Food Truck Nights. Wednesdays from 5:30 to 8:30 p.m.
2018 Dates TBD
---
Flamingo Fridays!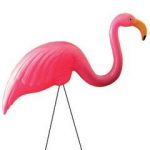 Come meet your neighbors. Get to know them better. Or, just socialize with old friends! This is a family event so the more the merrier.
What are Flamingo Fridays? They are a way to connect with your neighbors in a completely casual atmosphere. During the summer, once a month on a Friday, starting around 5:30pm, we will gather in either a culdesac or a blocked off street for yummy food, drinks, fire pits and more. Kids bring their favorite toy and/or bike and us adults bring our lawn chairs, appetizer to share and choice of drink. No fuss, no RSVP's, no pressure and no strings. It's that easy!
Thank you!
Megan McMorris and Danielle Perkins
2018 Dates TBD
---
Sand Volleyball League 2018 Dates TBD
Who: Homestead Farm Residents, 18 years and older
 When: Games on Wednesday Nights
 Where: Sand Volleyball Court in Homestead Farm
 Cost:  $100 per team (At least 4 members on team)
No team?  Individuals without a team will can ben placed on a team if there is room. In the event a team is in need of a player to fill their roster or a player is seeking a team in which to play, please contact Angie at angiehager@hotmail.com or 720-97-7133.  If you are looking for a team, there is no guarantee that you will be placed on one.  Your best bet to play is to find a team or create one.
---
Neighborhood Pool Opening Weekend Party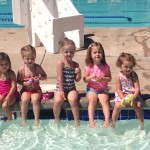 Please join us at the pool Monday, May 28th for our annual Memorial Day BBQ and Pool Party from 11am to 2pm. 

We will have burgers and hot dogs for sale from 11am to 1pm.
Please bring a side dish and/or a dessert to share.
Meals will include chips and lemonade.
Burgers – $4
Hot Dogs – $3
We will have a keg for the adults.

Please volunteer below to sign up for the few helper positions needed to make this event a success!
www.SignUpGenius.com/go/10C0D4AA9AD2CAB9-memorial
---
Swim Team Home Meets For 2018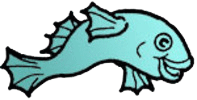 Come cheer on The Mighty Tarpons at our home pool!
Dates coming soon!
---
4th of July Parade & Pool Party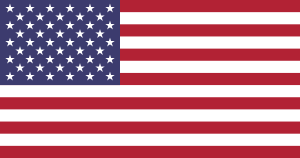 July 4, 2017 | 10:30 am-2pm
10:30 The annual kids bike parade
We will have a keg, lemonade, and popsicles to share at the pool
---
Adult's-Only Party At The Pool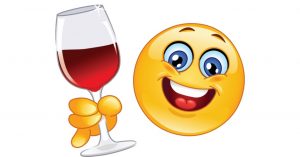 Join us for Homestead Farm's 2017 Annual Adult's-Only Party at the Pool!
Date TBD
---
Neighborhood Fall Festival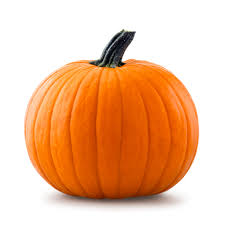 October TBD
 Nacho Bar (We will cover the cost of the meat and chips. Please consider signing up to bring a topping.)
Keg and lemonade provided
Caramel apple Bar (we will provide the apples and caramel. Please consider signing up to bring a topping to share)
Bingo from 4:30-5:30 (We will have prizes for each round with a cash prize for the final blackout round)
Bingo will be $1 card (no limit on cards per round. Please bring a marker/highlighter to mark your bingo card)
Pumpkin Carving Contest (please bring your own battery operated tea light. These will be judged by all the attendees. Bring your pumpkin CARVED, we will not be carving that night. Prizes award for each age group; 5 and under, 6-10, 11-15 and 15 and up. All Ages are encouraged to participate!
Please view the sign up genius and consider helping out to make this a successful event!
http://www.signupgenius.com/go/805044cabaf23ab9-fall
---
Progressive Holiday Dinner
A night of friendship, laughter & great food
More details to come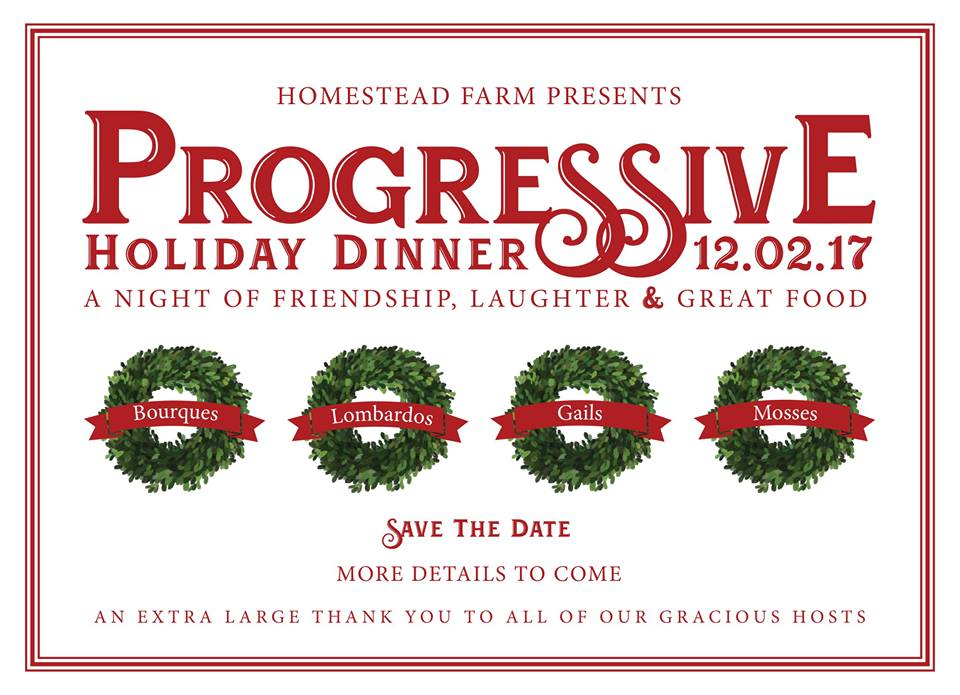 ---
Annual Sleigh Ride and Luminary Display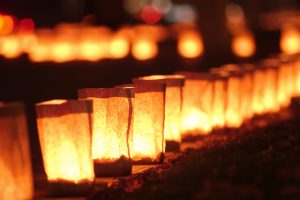 Join us for our Annual Sleigh Ride and Luminary Display
Celebrate the season with hot chocolate, caroling, a sleigh ride, good cheer with neighbors, and the beautiful sights of holiday lights and luminaries.
Dates TBD
---
Breakfast With Santa 2018 Dates TBD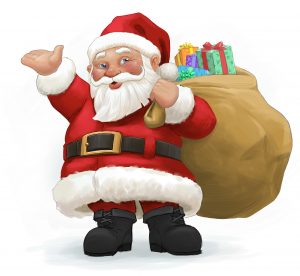 Bring your Homestead Farm child or grandchild to have breakfast with Santa!
Come join us for our annual Breakfast with Santa at the South Holly Baptist Church on December 9th at 9:30 am!!!!
Time: 9:30am – 10:30am MST
Location: South Holly Baptist Church (7101 South Holly Street)
Please purchase your own book for each child attending, wrap the book, add a name tag with your child/grandchild's first/last name. Santa will collect the bin of wrapped/tagged books to hand out to each child during the breakfast.